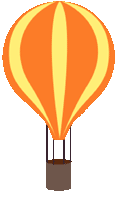 Dear Camp SOAR families,
​
Another summer camp season is in the books! What a wonderful summer – being immersed in nature, exploring art and science, be actively engaged while learning how to be back with our peers after a long hard year! Many new friendships were made and old friendships reunited! We did this all plus tried new things. We always end each camp season with an eye toward the future school year and the excitement that lies ahead, but we think it's also important to take a moment to consider the specific joys and struggles of the past 6 weeks. As we pause to reflect on it all, our hearts are full of gratitude for our staff, for our campers, for our sponsors, and for you… our camp families who have entrusted your children to us.
​
We are not going to lie, or sugar coat it… this summer was hard! After a year off, isolated and out of our norm, kids had to relearn how to interact and socialize. They needed to learn how to follow routine and expectations, for some of our littles who have not yet entered the school world this was their first time experiencing anything similar to education, and they reached and crushed our expectations. We had many firsts this summer, and they weren't all positive! But each and every day we all showed up and gave it our all! Some days we left exhausted and frazzled, but each and every day we knew that we were accomplishing our mission as a camp, which is to provide a safe and happy environment that allows our campers to grow and succeed all while leaving happy!
​
To our dynamic staff who worked tirelessly all summer long to provide your children with an incredible camp experience – thank you does not seem to be enough! Most of our staff volunteer hours of their time and dedicate their summers to providing our vision which is a quality program. These counselors are committed to giving their best to their jobs as each day brought new challenges and new successes – they were energized, they were exhausted, they were inspiring, they were inspired. They were interested in learning about their campers, invested in them, and committed to knowing what made each one tick and how to connect in meaningful ways. From building special friendships, hugs, high fives, to singing silly songs and dancing to crafting with every child, our counselors gave it their all to make sure your kids had a summer to remember. They are a terrific group, and we feel blessed to have them on our team. We are grateful for their dedication, and enthusiasm.
​
To our campers who showed up every morning with a zip in their step and who are the reason we do what we do – thank you! These kids were engaged and engaging, open to trying new things and ready to get down and dirty, appreciative of the many gifts that nature has to offer. We have such a beautiful environment to call home for 6 weeks each summer. From the creek, to the playground, to the hills and nature trails…. The Boro park provides a great backdrop for our experiences. During their days spent at camp, they have improved their confidence, adjusted their behaviors, learned a deeper connection to nature, and a greater sense of their own independence.
​
This is the wonderful thing about SOAR, is that it's more than just a place to spend summer days! We are more than a babysitting service, we are an experience that we hope becomes part of each childhood memory– it's learning and growing, having the strength and courage to stretch, be flexible, and explore. When your child played games at camp, they weren't only building gross motor skills – they were learning to be a team player, and have sportsmanship. When your child tried new activities, ate unfamiliar foods, or completed an art project independently they not only learned to take a step out of her comfort zone, they developed fine motor skills, built up confidence, learned self-control, so that when they once again find themselves in a new and overwhelming situation, they'll remember how brave they were, and have the confidence to take that step again. When your child spent time in the creek, looking for frogs and minnows, nursing a sick bird back to health, examining cicadas, and noticing the different rocks, leaves, flowers all around, they strengthened a connection to nature that will stay with them throughout life and hopefully, inspire a love for the outdoors and a commitment to preserving and protecting the environment. It released them from technology for at least 4 hours a day and allowed their minds to be creative! Alongside their counselors and new friends, your children celebrated their successes and learned from their mistakes. They learned tolerance and compassion, empathy, and awareness.
​
To our sponsors - Thank you! Thank you for believing in our mission and supporting our dream to bring an outdoor educational program to our community while allowing us to support local businesses. When a community works together for a common goal great things happen, we know this is true because of SOAR. We have officially become a non-profit organization this summer. We look forward to helping our community grow and develop.
​
Thank you to the Nazareth SD and Donna Garr at food services for working with us to provide free breakfast and lunch to each and every district student.
​
And to our camp parents who trusted, supported, and encouraged us along the way – thank you! We absolutely could not do this without your support. We are grateful that you share your little humans with us each and every day for the past 6 weeks. We care about our camp families and we are so grateful to count each of you as a part of our larger Camp SOAR Family.
​
As the days ahead move quickly and a new norm takes hold in whatever shape that looks like for your family, our hope for each of our campers is that they will not only remember their camp experiences with fondness but that they'll build upon them, learn from them. We encourage new acquaintances who quickly became friends to continue to blossom!
​
Families, please feel free to reach out, share your critiques and criticism, testimonials of successful experiences as each of these help us grow as a program. It allows us to make changes and we value that input! Teamwork makes the dream work!
​
What a wonderful summer indeed! We are so confident that the campers who joined us this summer will be prepared for the return to school because of the opportunity of these 6 weeks! Thank you for being an important part of it. Until next summer!
​
Have the best school year ever!
​
Amy, Jim, and our SOAR staff
​
* Please continue to follow our website and FB page throughout the year for updates and new information!