Around the World in 5 Days
Mad Scientist + Weird Science
June 19 - June 23
​
We're not going around the world in 80 days but in 5 days! We get to explore all the continents and learn about different cultures through crafts and activities! Join us as we explore and learn about the different countries, including some of them that you have never heard of. You will have the chance to meet new travelers, do crafts, play their games, learn about their traditions, and sample their dishes.
Grab your passport as we set sail on a CS adventure. We have come up with fun ways to keep your feet firmly on the ground but still explore the globe. For each day of week #1, we'll pick a different country to theme our events around. For Italy, you could have a pizza. In Mexico, everyone could make a sugar skull. Make a dragon boat while visiting China. The opportunities are endless - but you can guarantee your kids will never be bored!
​
June 26 - June 30
​
Who's ready for some fun experiments during Mad Science Week?
Come join us as we become scientists this week and work with experiments, do stem projects, and create in our own outdoor laboratories.
You will have the chance to meet new scientists, do crafts and experiments, play outside, and develop your inner mad scientist!
Come join us for a maddening week!
July 10 - July 14
​
While individuals or groups will earn awards for winning competitions, many more campers may just enjoy the friendly competition. Campers could be awarded random metals for anything – keeping the grounds clean, being an awesome helper, showing the most enthusiasm, and showing courage at the obstacle course. This week will be filled with activities and competitions to see who reigns as the CS Olympian!

There are medals to be won. This week will teach your children the value of hard work, give them the skills to support each other, and most importantly it's a lot of fun! With a whole host of activities to compete in, you can theme the children's experience around a mini-Olympics, with running races, beanbag throwing, and egg-and-spoon races. Remember taking part is most important, and having fun means that everyone is a winner.
​
July 17 - July 21
​
Aloha campers!
Get your grass skirts ready for a week of sun, fun, and all tropical things!
Campers will design their own tiki masks, play island games, and even create their own luau desserts.
We will get to build our very own volcanoes and watch them erupt.
This is sure to be the ultimate island escape!
July 3 - July 7

No Camp on July 4th
​
Mom…Dad…
WHERE IS MY SUPER SUIT and my Red, White, and Blue? Join us, as we become superheroes for this week, we may look just like those we see within our very own community! You will have a chance to meet new superheroes and community heroes, do crafts, activities, play, and soar outside! The summer camp is in danger from the devious SOAR-Man!
He means to make summer miserable for everyone, sending rain to wash away your summer camp. This calls for a superhero (or 100.....) to the rescue! A superhero theme will engage our kids to use their teamwork skills and work together to save the day. To really get into character, we have a series of challenges and tasks for your kids to solve in order to save the day and keep the sun shining over the boro park!
July 25 - July 29
​
This super fun activity lets you put on your very own talent show on the final week of camp.
Bring your best talent to the show - variety is the spice of life, after all.
With the camp counselors playing the judges, they can score each talent.
Once they've seen everyone, the judges can decide on a set of runners-up, as well as one winner who will receive their very certificate to remember their big win for many summers to come!
We will also be hosting a fashion show, an art display, and other ways for our CS campers to showcase their talents.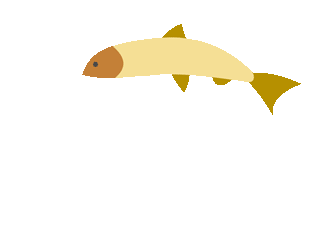 STEAM - Science, Technology, Engineering, Art, and Math all wrapped into one! STEAM projects to boost creativity and get your kids thinking out of the box and begging for more hands-on fun.

A variety of sports & play plenty of games in a positive & supportive environment. A fun, memory-making, friendship forming, character-building experience of a lifetime! Your child will partake in daily sessions of recreation activities including but not limited to baseball, basketball, soccer, dodgeball, parachute, and competitive relays.

Art at SOAR will nurture a child's, exploration, and creativity for young people, offering a daily session of hands-on art, in addition to art lessons provided by the Art Den at an additional cost.