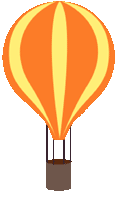 Important Announcements & Reminders
6/23/22 - Good Morning SOAR families: It looks like the weather is not going to cooperate with us today! The forecast does not look good for our Thursday! Because it is 100% all morning with possible thunderstorms, we have made the decision to cancel today! No am or pm sessions will be held. These are always really hard decisions, but we have to err on the side of caution to keep all campers and staff safe! If it was a drizzle, we could make the best of it and dance in the rain, but it looks heavy the majority of our morning, with rain throughout the afternoon and we don't want any injuries! We will see you all tomorrow for Pool day, dress in suits and bring a towel!
​
6/22/22 - TUITION REMINDER: When handing in a tuition payment for anything, please put all funds inside an envelope with your child's name on the front and marked: "week 2 tuition, stay and swim, stay and draw, stay and sport". The envelope can be directly handed off to the lead upon arrival. All " stay and plays" need to be paid prior to or the day of! When doing Venmo or sending in a check, please write in the memo what the activity the child is doing and the week.
​
6/22/22 - Starting next week on Stay and Play days throughout weeks 2-6, our wonderful sponsor Joy's Poolside eatery will be offering a lunch meal deal for our campers. This Brown Bag Lunch is available for purchase on Tuesdays, Wednesdays, and Thursdays only. The Brown Bag Lunch includes: Hot Dog, Snack Bag of Chips or Cookies, Mozzarella String Cheese, Granola Bar or Fruit Cup, and a Juice Pouch. The cost is $4.00.
​
6/21/22 - Tuesday is Stay and Draw for those campers who signed up for art lessons! Please pack a lunch or bring money to purchase from Joy's poolside eatery! It runs from 1:00 - 3:00 PM. No need to pick up the children in between. Just come at 3:00 + pick up is at the back pavilion.
​
6/20/22 - For easy pick-up, please have a sign in your car window with your child(ren)'s first + last name.
​
6/20/22 - If you didn't get a t-shirt, that's ok! They will be distributed during the first week of your child's camp. (No matter what week that may be.)
​
6/19/22 - Road construction is happening in the borough. Be aware + give yourself enough time to safely drop off your children.
​
6/18/22 - Please send each child with a nametag on their first day of camp (whatever first week that may be). It can be a small note taped on their shirt or a piece of tape with their name written on it. They will just keep that on until they rotate to the craft table where they will be creating their nametag + lanyard that they will use all summer.
​
6/14/22 - Hello Campers and Parents; Welcome to Camp SOAR 2022! We are so excited to be back for our 4th summer! We are looking forward to a more normal summer! With that being said we still have to be safe and considerate of our staff and campers! Masks are not recommended for campers or staff, but staff will wear them if someone has a summer cold or is in extremely close proximity! We will continue to ask that you do not send your child if they aren't feeling well! One exposure can set the entire program back. If your child is sick we will credit the time away from the program.

We want to go over some of the housekeeping rules. Drop-off is between 8:55- 9 AM each morning (we will continue to do it the way we did last summer as it runs smoothly after week 1 ). We are allowing you to pull up at the assigned bridge or pavilion, if there are siblings go to the youngest siblings drop-off! No parents have to get out of their cars, and pick up! We actually ask that you don't for the safety of all our families, staff, and kiddos. The kids will be ready at noon and will stand waiting for your vehicle. We know that sometimes things happen and you're running late, if you could please just give me or Mr. Pilla a call and let us know we would greatly appreciate it, as some of us have other jobs to go to in the afternoon. My cell phone number is 610-762-0091 and Jim Pilla's number is (610) 417-2368.

Drop off for K/1 is at the second bridge by the pool opening/snack stand, drop off for 2/3 is at the last bridge in the back of the park by the pavilion and drop off 4/5/6 will be on Morris street ( the street behind the park. Turn on Hill Street across from Schoeneck Moravian, right on Morris street, pulling up by the bridge to drop off) We had to tweak drop off/pick up for this group last year and it worked really well( due to the pool being open and traffic congestion).

If it is your first day of camp, and you have not completed the paperwork~ you need to bring along with you the attached paperwork which includes all your emergency forms, COVID release form, and permission slips, along with first-week payment if it has not been made.

Camp will NOT occur if a storm is coming or has started in the time frame of camp (this means thunder and lightning between 9-12), we will post cancellation to the FB page, and our website or feel free to text us! There will also be a sign posted at the park. If it is only raining, we will proceed! We WILL host our stay and plays in the afternoon under any conditions! They are small enough that we can stay inside the log cabin and play! With this being said, the sports camps will not do the drills, and swimming will not occur but we will keep the kids for the afternoon!

Each camper will need to bring along a drawstring bag/ backpack. Please have the following:
​
A snack *** We will NOT be providing, snacks this year through the school lunch program!!!! (Please send peanut-free snacks as we have several peanut allergies)

They will also need a drink inside a thermos container, with their name marked. We will have refill stations for them to refill during the day!

On Friday, snacks will be offered out of the snack stand. They may also bring money along (** their responsibility) to make a snack stand purchase.

Suntan lotion

Water shoes

A change of clothes (just in case they get wet and want to get out of their sticky clothes). On water Wednesdays and Friday pool days a towel is needed. On Wednesdays & Fridays please come dressed in your suit. Pool cost is included in tuition this year.

Please send any medication (inhalers, epi-pens) that they may need while they're in camp. We will have a nurse on-premise daily at check-in, and on-site for medical needs. Any child and or staff with a temperature of 100 or higher will not be permitted to attend camp that day. With that being said please be very respectful of the other campers; if your child is not feeling well please keep them home as we're going to try really hard not to spread germs! If someone is exposed same rules apply and quarantine is required.
​​
Every week we will do things according to that week's theme. Once a week we will have water Wednesday (come in your suit and have a towel), Tuesdays will be an optional stay and play art day for outside projects ( ****additional cost to be paid and signed up prior to the start of camp online to Art Den). Wednesday will always be ice cream/snow cone/ice day. No additional cost included in tuition). We ask that everyone wear their camp shirt on the requested day of the week (announced on the calendar).

We will continue to take all precautionary methods to keep everyone safe and healthy. We will have lots of hand sanitizer, and make many trips to the bathroom to wash up. We are very flexible and very approachable so if at any time you have questions or concerns please reach out directly to Amy or Jim!
We will give the kids frequent reminders to stay hydrated, and expect them to be tired upon pick up, as we will be constantly moving and keeping your kids active!

We are at capacity since the first sign-up! Unfortunately, registration is closed! Please be considerate of that when not showing up, or canceling weeks last minute, you have taken the spot of someone who now won't be able to get in, we staffed our camp upon are needs in March. In order to continue to have the BEST camp possible, we need to work together as a team.

***If you not have not already, you will need to fill out the attached paperwork, and return it the Monday of the camper's first visit.

We tend to accumulate a large lost and found bin, please put your child's name on everything!!!! This will ensure you get it back! Please remind your child to check for these items, if lost!

Reminder we are a technology/device-free camp~ please have your child keep them at home! If needed all counselors have phones!

You will get a daily communication through FB, each day you will hear about and see all the wonderful ways we had fun! Each camper has signed a photo release form if you do not want your camper on our social media page, please have those wear name tags stating NO PHOTO! PLEASE check the FB page daily for updates and pertinent information! It is our sole communication with families - Again FB page, Instagram, and our website!

Day Number One- PLEASE SEND YOUR CHILD IN WITH A NAME TAG! We have a lot of new campers and it takes a few days to learn everyone! They will be making a lanyard on day one in art that they will keep at drop off/pick up! They will put it on each morning and take it off each afternoon.

Dress is comfortable! I recommend sneakers as they are very active! No children will be allowed in the creek without some type of water shoe!

You'll see a weekly calendar posted to keep you informed on fieldtrips, presentations, and any needs!
Thank you for trusting us with your children this summer, we know that they will love their Camp Soar experiences.

Much Appreciation,
Amy Pidgeon - Camp Coordinator
Jim Pilla - Camp Coordinator
​
3/24/22 - Registration is closed. We do not have a waiting list. If anything opens up, it will be posted on Facebook and the website on a first-come-first-serve basis. Thank you for your understanding.